The easiest way
to invest in holiday rentals
With Reviero you can experience the best of both worlds
– owning a beautiful holiday home and enjoying a steady stream of rental income.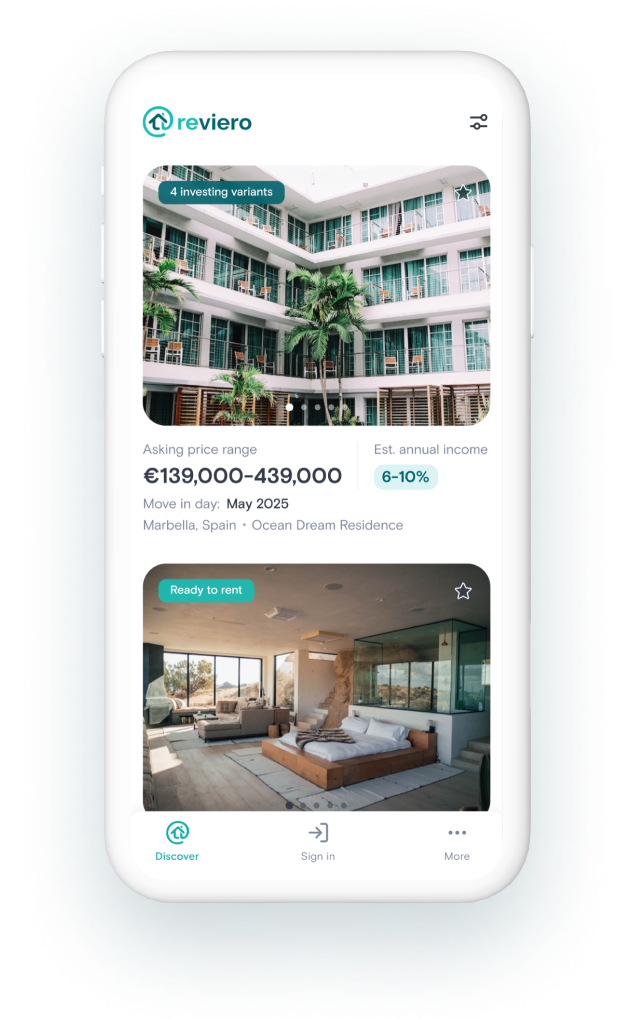 Holiday rentals generate up to 160% more revenue on average than traditional long-term rentals.
Marketplace
Average monthly revenue
Expected Income Calculator
We show how your earnings will grow. All calculations below are only relevant for Marbella, Spain
Property purchase price
€500,000
Projected gross rent income
€285,000
Projected value after 3 years
Invest Without Living the Couch
All processes from purchase to getting income digitalized. We provide a full range of services to support our clients, from property1 management and maintenance to marketing and guest services. We handle everything so that our clients can sit back, relax, and watch their investment grow. Investing with Reviero is simple and stress-free. We have a team of expert real estate professionals who can guide client through the entire process, from identifying the right property to closing the deal.
True Passive Income
Earn passive rental income and appreciation without lifting a finger.
Spending a holidays in your Own Second House
And it's not just an investment it's your second house you can visit whenever you want. The rest of the time until you live there, property will be rented to guests
How it Works
Analise
Explore properties, analyze financials, compare key metrics (rental yields, appreciation, growth), confidently choose the best investment for your goals.
Purchase
At Reviero, we ensure a simple buying process with dedicated support at every step. Our team will assist you in finding the perfect property, provide legal and mortgage support, and remain available for any inquiries.
Prepare
Reviero takes care of everything for you, making the rental process effortless. Our comprehensive services cover property preparation, staging, setting competitive rental rates, and handling necessary maintenance and upgrades.
Rental start
Reviero takes charge of the entire rental process, from advertising your property on multiple platforms to managing all aspects of the rental journey, including cleaning services and pricing optimization.
Earn and Enjoy
Get steady monthly rental income and the flexibility to reserve your property for personal holidays. Enjoy consistent rental revenue while having the freedom to relax in your own home-away-from-home.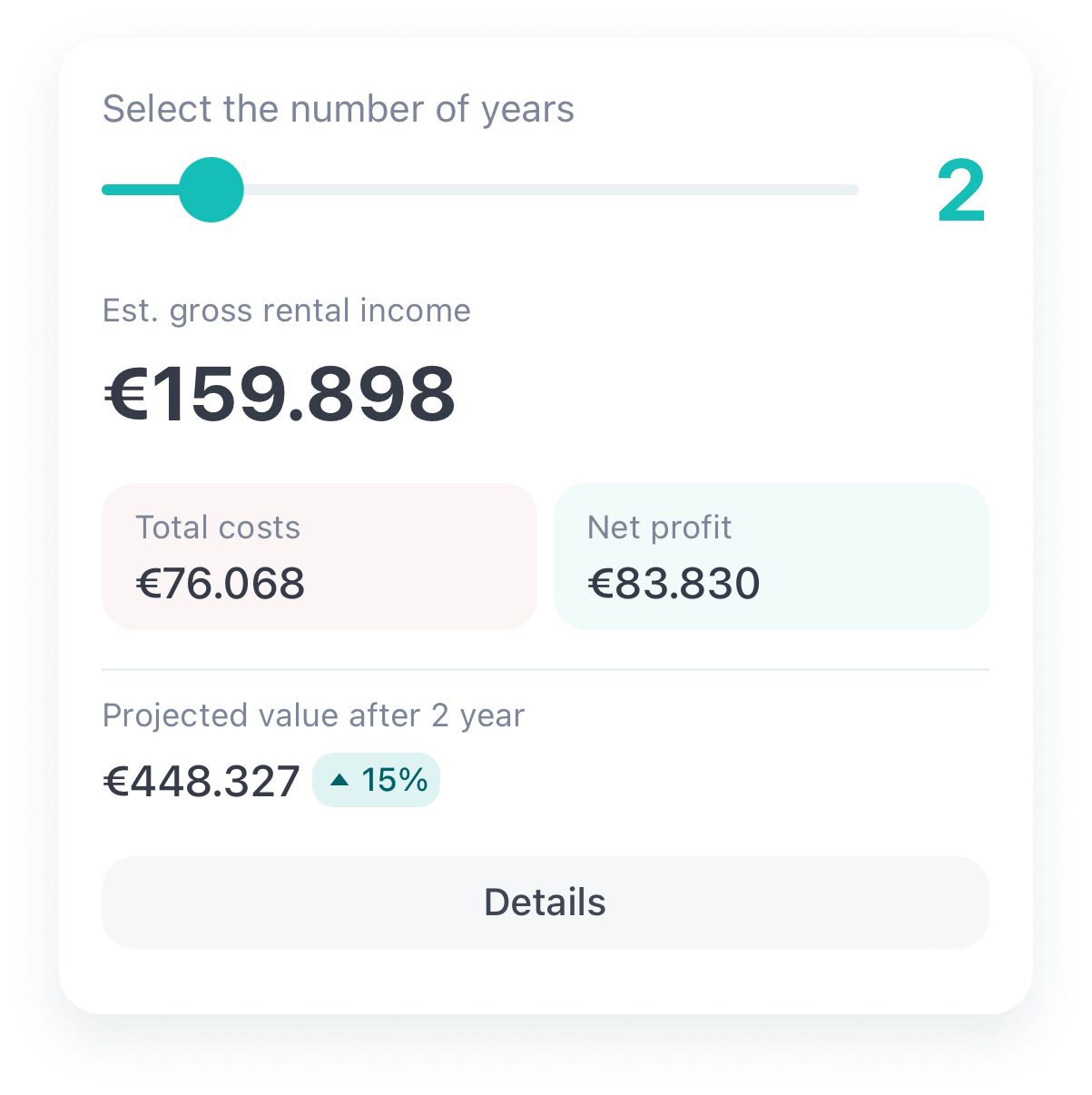 Reviero AI
Reviero AI helps investors determine the expected rental income from their property. It takes into account various factors such as the rental rate, occupancy rate, and operating expenses to estimate the total earnings. Reviero is designed to provide investors with a comprehensive and accurate picture of the potential return on their investment, allowing them to make informed decisions about their rental property investments.
Invest Smarter, Invest Easier